Health Insurance Quote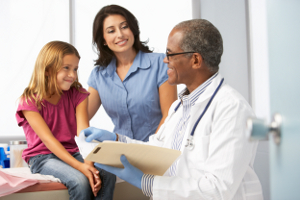 No one likes to think that they'll get sick, but health insurance can make your life easier on a day-to-day basis as well as in an emergency. If you're looking to find the best options for your health insurance, CCS Insurance can help you make an informed decision. Our providers can offer instant quotes on health insurance plans, allowing you to compare and choose what works for you. Our online quote system gives you the most control in creating your perfect policy. If you discover that you have more questions than our online system can answer, or if you simply wish to speak to someone, we can also put you in touch with a local agent for more personalized service. Let us help you find the right coverage at the right price.
Health Insurance Coverage
Health insurance is easily one of the most customizable types of insurance you can get, and there are lots of details to consider when buying a plan. You'll need to think about if you want a preferred provider organization (PPO) plan or a health maintenance organization (HMO) plan, which allow you to have differing flexibility about which doctors you can visit based on if they're in or out of network with the insurance provider. Do you want to pay more up-front for a lower deductible but better coverage, or do you lack pre-existing conditions and think a high-deductible plan is best for you and your family? CCS Insurance can help you discover all possible combinations for the best coverage for you. Your health insurance will help pay for lots of things, like doctor's visits, hospital bills, pharmaceutical needs, surgeries, and lab tests. You can also choose to add additional coverage options like dental, vision, and mental health care, so never fear to disclose all of your needs. Learn more about the kinds of policies we offer and the rates that will apply to you by starting your quote or speaking with a local agent.