Our Auto Sales Insurance Program is Designed to Help You Sell More Cars!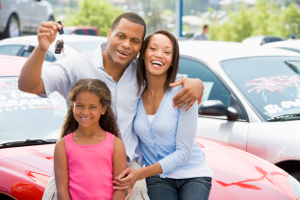 Remember the last time you lost a car sale due to an insurance agent not being available or they couldn't get you the price you needed? That's painful right? Being that close to a sale only to have insurance trip you up is not only painful but frustrating. We're here to make sure that you have the tools you need to rarely feel that pain! When we created the Auto Sales Insurance Program we were thinking of car sales people first. We brainstormed about what our current dealerships really needed from us to bring our service to the next level. We were honored at the feedback we received, they LOVED the new program and we think you will too! Auto Sales Insurance Program:
• We're open when you're open: Mon - Thur 9-8, Fri 9-7, Saturday 10-6 EST

• With 1 call you're getting the best rates from up to 14 insurance carriers. Every carrier has their sweet spot and working with someone that can only get you one quote just isn't good enough.

• Our quotes are on the spot - We will have the rates to you quick so you're not trying to keep your customer entertained while you wait.

• We will present the price and if the customer buys we will take payment on the spot and email over the insurance binder.

• You will also receive a $15 electronic gift card from us for every quote you send to us. Not per sale, literraly just for the quote. These add up!

• Yes, it can be that simple. We do it everyday for car dealerships across the state!

Ready to Give us a Shot?
If you need our help right now simply call the program number at 1-800-814-0986. If you'd like to meet us simply send at email to info@ccsinsurance.com and introduce yourself. We are out across the state visiting car dealerships and would happily stop by and drop off some supplies to help you. We're even known for delivering snacks to our dealerships as an extra thank you.

You sell the car, your customer gets the car and the best insurance agency and we get a new customer. We all win!

Visit our "Under the Hood" Auto Insurance Learning Center