Pet Insurance Quote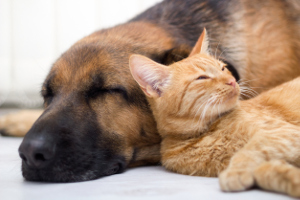 As more and more people consider pets a part of the family, they are willing to do whatever is necessary to help care for their pets . The increase in specializations and advances in veterinary technology mirror human health care more and more. There are veterinary oncologists, dermatologists and cardiologists to name just a few specializations. With the rise in technological advancements, there has also been a rise in pet insurance. Purchasing pet insurance will allow you to focus more on your pets health and not the financial and emotional costs associated with their care.
Types of Pet Insurance
CCS Insurance is currently offering two types of pet insurance. The first is accident only insurance. Accidents happen, even to indoor only cats, so it is important to have your furry family member covered. Incidents such as ingestion of a toxin or foreign object, surgery, broken bones or torn ligaments can set you back thousands of dollars. Pet insurance can help reimburse a portion of the expenses paid out for any accidents your pet has.
The second type of insurance is complete coverage. Complete coverage will cover any accidents as well as any illnesses that are not preexisting. If your pet has behavioral issues (like separation anxiety), cancer, congenital/hereditary diseases (like hip dysplaysia) or periodontal disease pet insurance will help cover costs for these treatments.
You may also add preventative care to either plan at an additional cost. This would help to cover costs for annual exams, shots and other routine items depending on your level of coverage. Remember that it is best to insure your pet when he or she is healthy to limit your financial exposure at a later date.
Is pet insurance right for your pet? Contact one of our sales agents today to discuss plan details and what plan best suits your needs.

* Please note that insurance is only available for cats and dogs.
* Pet Insurance is available in all 50 states.