Renter Insurance Quote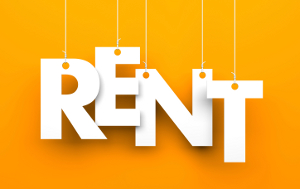 Accidents can happen even in the safest of neighborhoods, but if you're renting a house or apartment, renters insurance can give you peace of mind. CCS Insurance is here to help you create your perfect policy. Our partners can provide renters insurance quotes instantly, allowing you to gather all your options, compare, and make an informed decision. We pride ourselves on the flexibility our system offers, because no two people are the same! In addition to our online quote system, we can also put you in touch with a local agent for more personalized service. Let us help you find the right coverage at the right price.
Renter Insurance Coverage
The primary purpose of renters insurance is to protect your belongings, yourself, and your guests. CCS Insurance will listen to your needs and make sure your policy has all the features necessary to take care of you! Although it varies, your policy will most likely help cover things like damage to personal property in the event of a covered disaster, like fire or theft, legal costs and medical expenses if someone is injured in your apartment, property damage to others if you accidently break their belongings, and living expenses if you're forced to relocate after a disaster. One important thing to keep in mind as a renter is if you want your policy to include replacement cost coverage (RCC) instead of actual cash value (ACV) for when your valuables are damaged or destroyed. Replacement cost coverage will reimburse you for more money because it does not take into account devaluation of your belongings. Learn more about the kinds of policies we offer and the rates that will apply to you by starting your quote or speaking with a local agent.
Renter Insurance Discounts
Looking to save money on renter insurance? If you're worried about the price of your condo insurance premium, there are plenty of ways to save by qualifying for a variety of discounts. Most condo discounts are based on the features of the property itself. Condos that have safety features in place, like central fire and theft alarms, sprinkler systems, an outer gate, and wind-resistant features can save you money. There are also a few discounts that apply to you as the policyholder - if you're over 55, or if you're willing to pay for your policy upfront, you can expect further discounts. Discover all of the ways to save on condo insurance through our extensive list of discounts.